*Please note: This website is being upgraded. Thank you for your patience.
Today is Tuesday, 06-25-2019
The time is 03:16:18am
MUSE Live! is re-locating to a new Venue. Next show is April 2018. Please check back for new address and dates.
7:00pm
Purchase tickets on line or at a local Palatine Business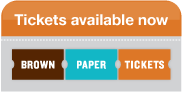 Join Us!
MUSE Live! - The previous month's show is broadcast and streamed via Harper College Radio Station WHCM! 88.3FM one week prior to the new show. Click on the image to listen in.
---
Fan Image, Video and Audio Uploads:
Please select a file to upload