*Please note: This website is being upgraded. Thank you for your patience.
Today is Tuesday, 06-25-2019
The time is 02:44:16am
MUSE Live! is re-locating to a new Venue. Next show is April 2018. Please check back for new address and dates.
7:00pm
Purchase tickets on line or at a local Palatine Business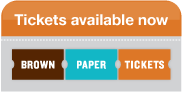 ABOUT MUSE Live
MUSE Live! is the show about arts, artists and the creative process.
MUSE Live! can be seen every month, mid month. Since January 2018 we are in the process of re-locating the show to a new venue. We will be back with our regularly scheduled show hopefully by mid April, and will post updates on this website as we progress.
This all ages Live show includes a chance for the audience to ask questions of the artists as well.
Thank you for your patience and we hope to see you all again soon!
"What we play is life."..... Louis Armstrong
Jump to the Top
Show Time
6:30 pm Theater doors open/complimentary hors d'oeuvres
6:45 pm Seating begins
7:00 pm Show Time
8:00 pm Meet'n'Greet the Artists
Jump to the Top
Join Us!
MUSE Live! - The previous month's show is broadcast and streamed via Harper College Radio Station WHCM! 88.3FM one week prior to the new show. Click on the image to listen in.
---
Fan Image, Video and Audio Uploads:
Please select a file to upload